I had all sorts of witty stuff to post from my adventures in Florida, but its been a week and now most of it is *poof* gone from my head.
So, a summary:
My events: Sure, I came in last in all 3 races, but I improved my times (all best times since joining Masters).
For those that care, my times:
Splits for 200 Free
Leg Cummulative Subtractive
1 38.32 38.32
2 1:20.29 41.97
3 2:03.30 43.01
4 2:46.59 43.29
Splits for 100 Breast
Leg Cummulative Subtractive
1 45.60 45.60
2 1:35.92 50.32
Splits for 100 IM
Leg Cummulative Subtractive
1 40.46 40.46
2 1:27.41 46.95
The only sucky thing was I DQ'd in the 100 breaststroke because - get this - I wore my watch while I swam. Uber lame. *sigh*
Other cool things:
* my friend was the queen of second place, but got best times since joining masters.
* lots of sun :) I have tan lines now :)
* seeing lots of incredible swimmers
* Matt Damon!!! He was there watching someone (we're thinking his dad) and he was behind the blocks with his uber-pregnant and disgusting beautiful wife watching. I took a photo then walked past him, close enough to touch him. Sadly, he really isn't tall and he wasn't buffed out a la Jason Bourne. But still - cool!
And now, picures!
me on the beach, with a tan....er sunburn....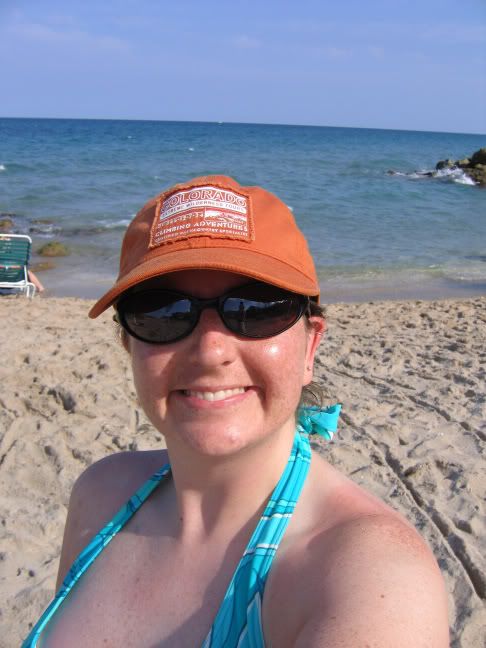 cool shot of the men's 18-25 100 free start (I'm proud of this shot)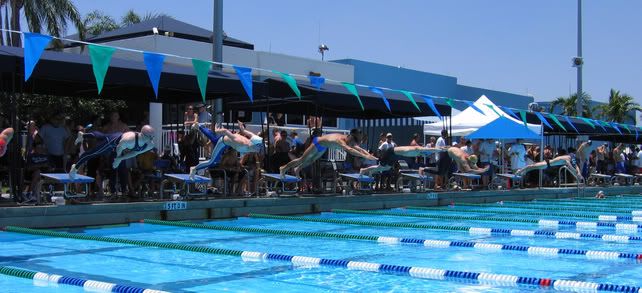 Tobi's backstroke start (again, I kick ass as a photographer)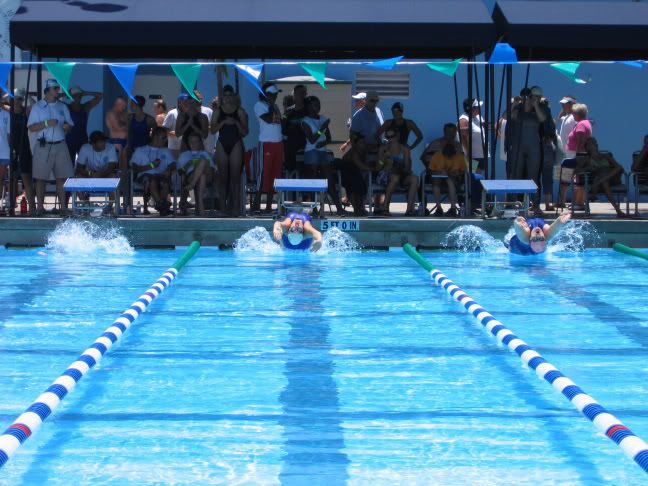 That damn watch!!!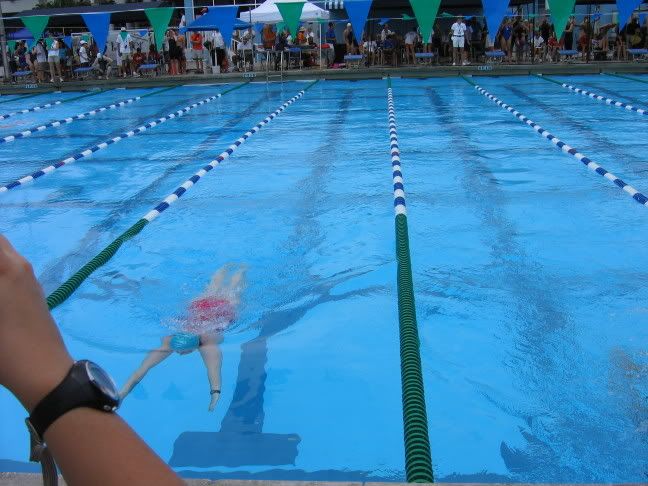 Matt Damon!!! (super zoom.... I'm not really a stalker, I swear!)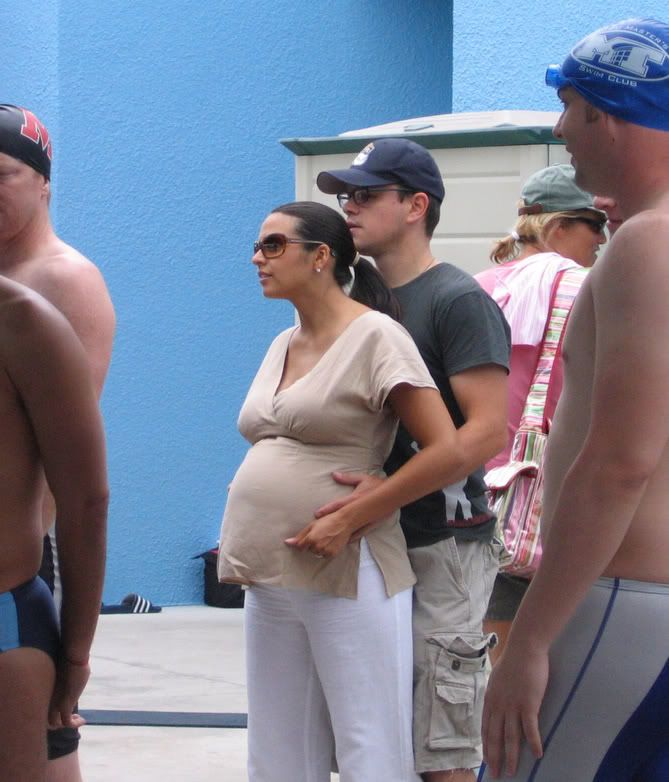 And to conclude - my ass, thanks to one of my smartass friends...