sooooo, Pictures and details on Chloe Dao's show.
The show was Friday night at a swanky botique hotel in Houston. The show itself was held poolside - the runway actually went over the pool. The show started at about 9:30 or so, and it was exclusively Chloe's work. My camera was *very* low on batteries, so I only took pics of the looks that I really liked. The models were all local. Some were really good, some looked really busted and awful. But the clothes were really nice. One thing I like about Chloe's work is that she has several pieces that could really work for just about anyone, despite your body size. She did have several pieces that were reminiscent of her PR work. She had a black flowy top that was very similar to the ice skating costume; she had several dresses with "pockets" (although this seems to be trendy in general right now); and she had several with either a T-back or cutouts at the waist-line.
After the show, there was an after party with dancing. Most (but not all) of the models joined in on the fun as well.
And now pictures! The quality is only so-so, mainly b/c it was sooo dark, I had low batteries, and I had to super-zoom while holding the camera as high as I could. But, you can see the detail on several pieces.
My friend and I at the hotel, pre-show
Several looks during the show:
Cool dress - sucky model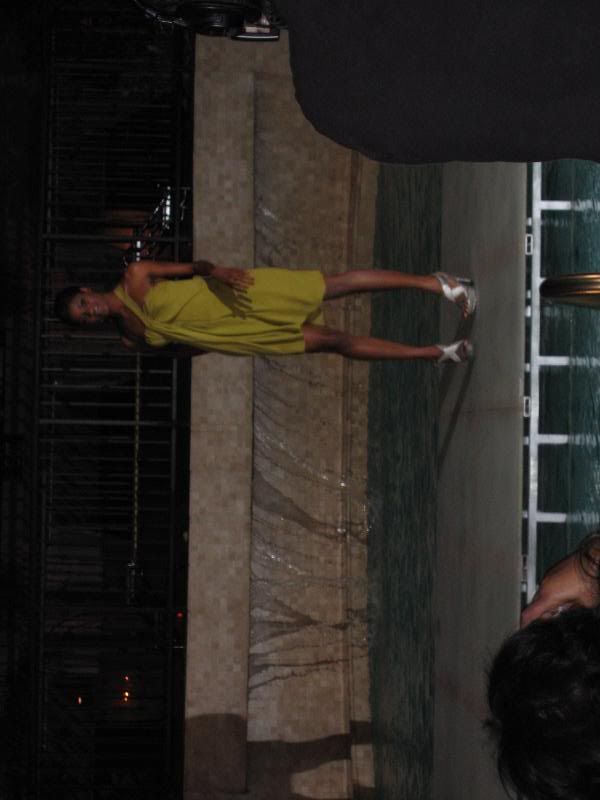 My favorite one: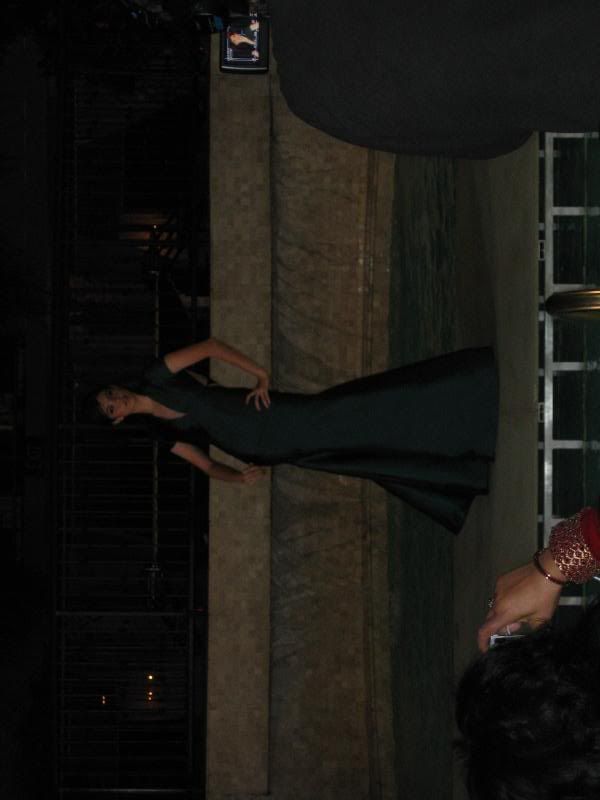 View from the back: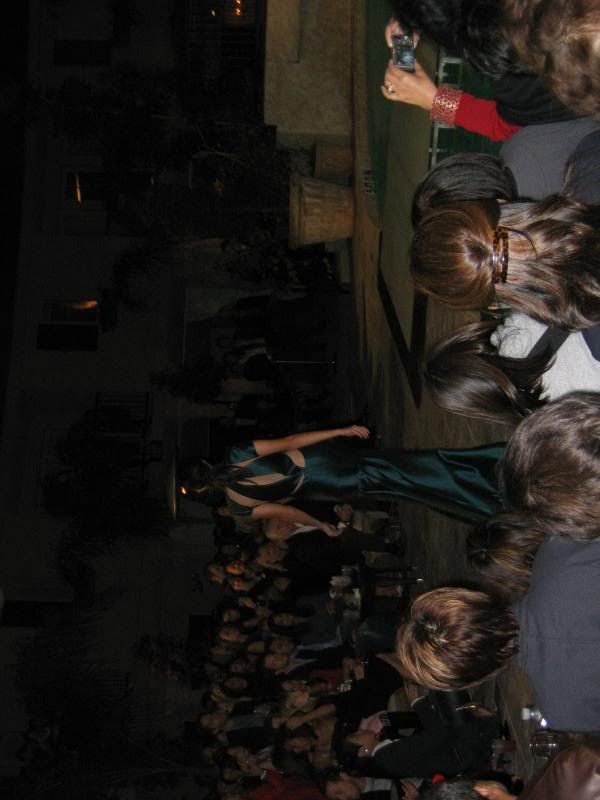 Finale: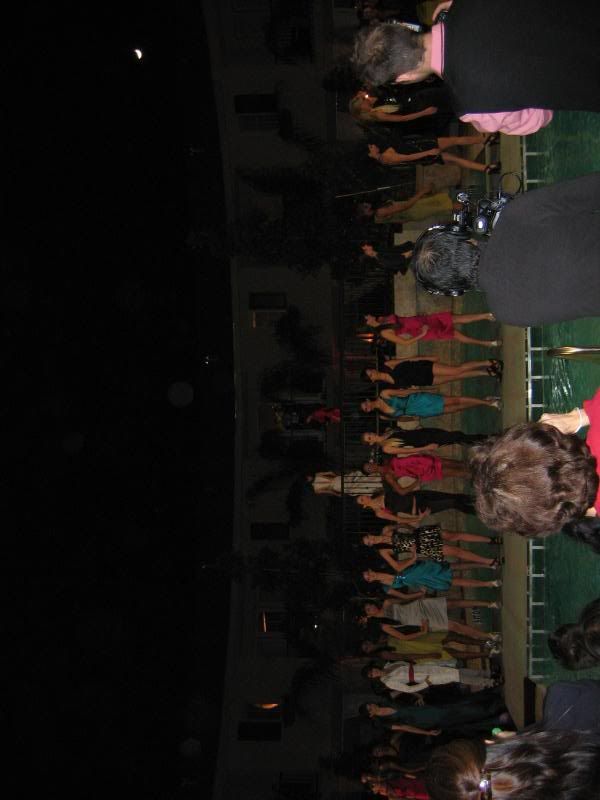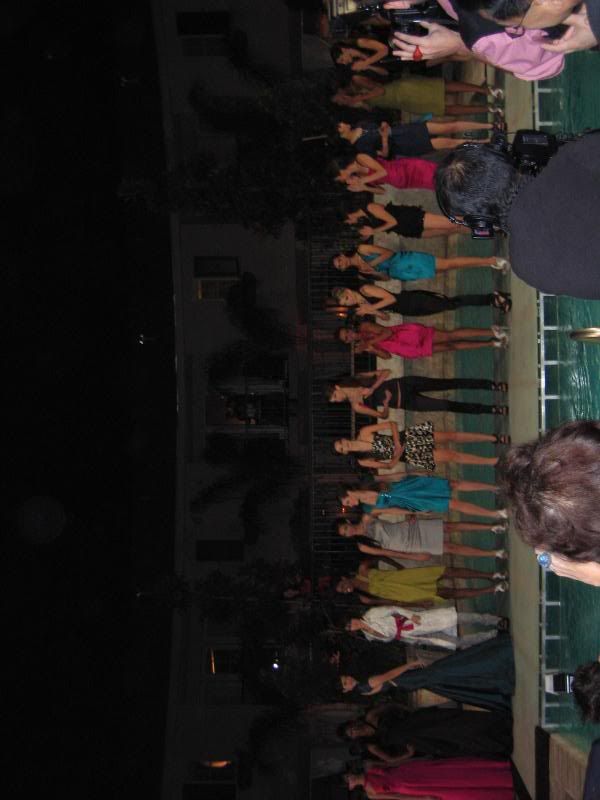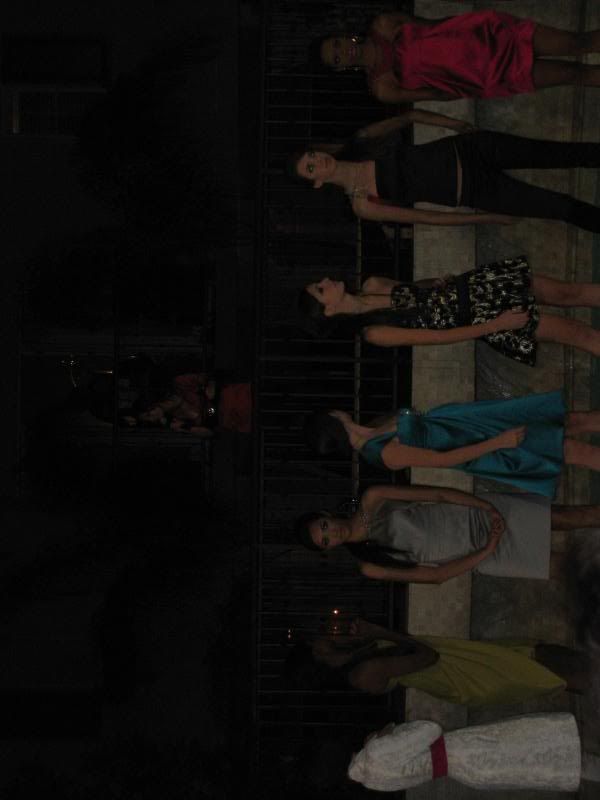 My friend and her favorite dress at the after party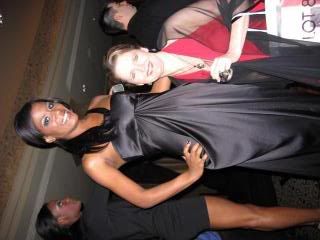 Obligatory "we are soooooo cool" after party picture: