So, I was bored the last 30 min at work and came up with these designs (courtesey of
http://www.t-shirts.com/
... Place your vote in the comments and I may or may not pick the majority winner.
#1
- conventional, but gets to the point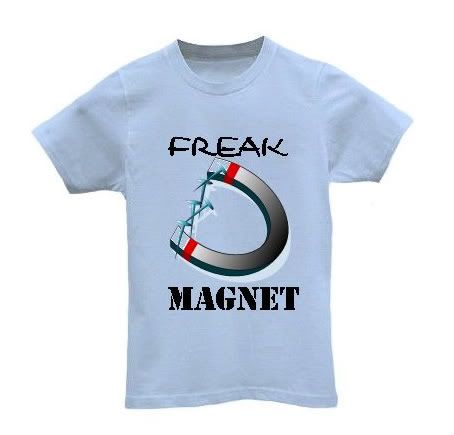 #2 Bold graphic tiles... refridgerator magents perhaps?
#3 Mr. Roboto. I don't know, clunky robots = freaks?
#4 Rocket Turtle! I mean, what's cooler than a rocket turtle. Really, come on. He's cool and needs to be on a t-shirt.